Work in Progress
Illustration by Justin Tran
Customer Stories, Made in Dropbox
Work Culture
Work Culture
Work Culture
Work Culture
Bootstrap Blog
Official blog for the Bootstrap framework.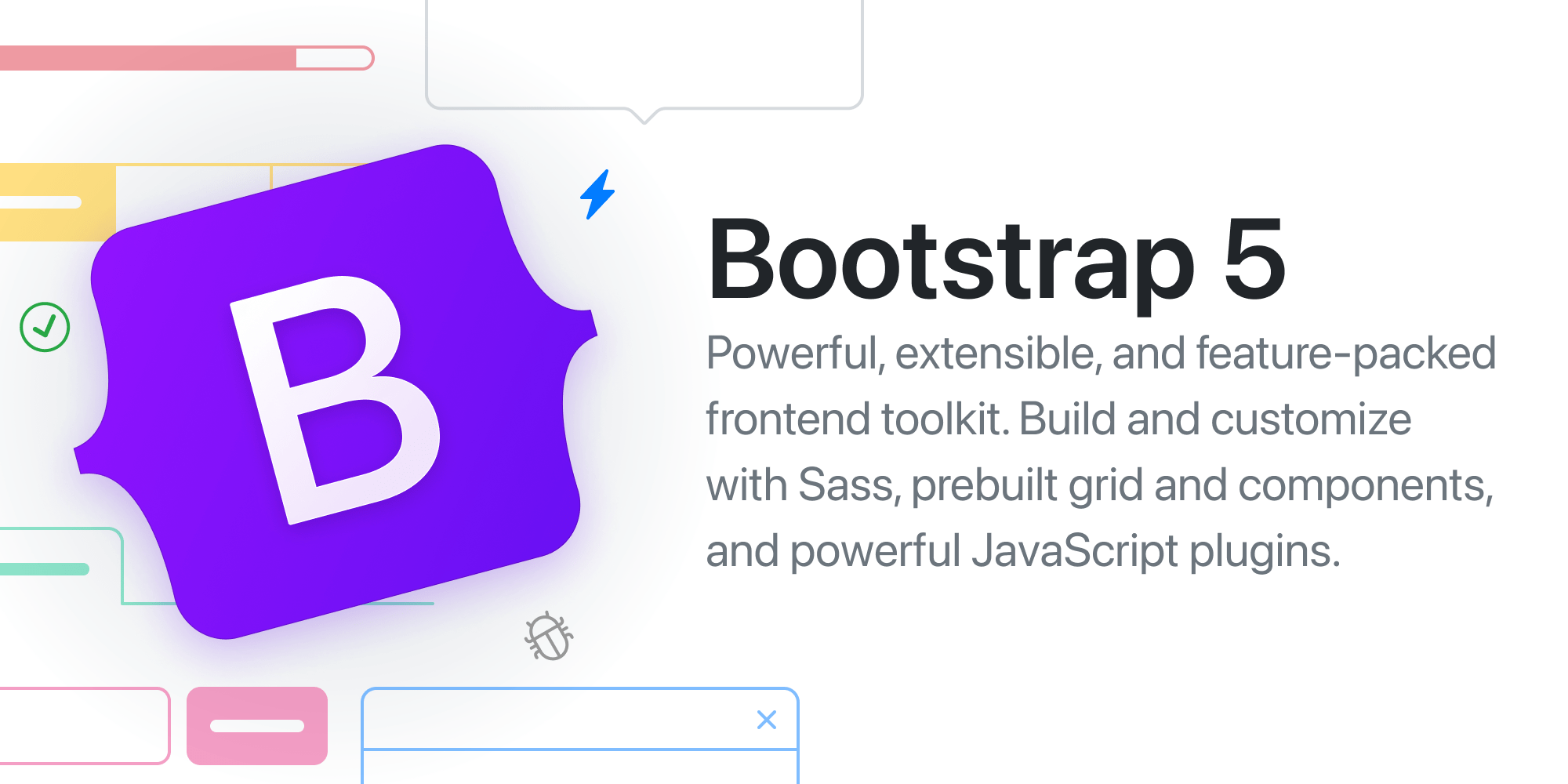 Our final beta for Bootstrap 5 has come with some amazing new changes (including a new component!), documentation updates, and more. We've also fixed some important bugs since our last release, in particular with our dependencies. Next up is our stable release!
Keep reading for a recap of what's new in Beta 3.
Thanks to our newest team member, @GeoSot, we have a brand new component to unveil in Beta 3—introducing offcanvas! Built on and sharing fundamental pieces of our modals, the offcanvas comes with configurable backdrop, body scroll, and placement. Offcanvas components can be placed on the left, right, and bottom of the viewport. Configure these options with data attributes or via the JavaScript APIs.
We're excited about iterating on the new offcanvas component and building additional examples and demos with you. Please share any feedback on an issue or pull request as you start to use it in your projects.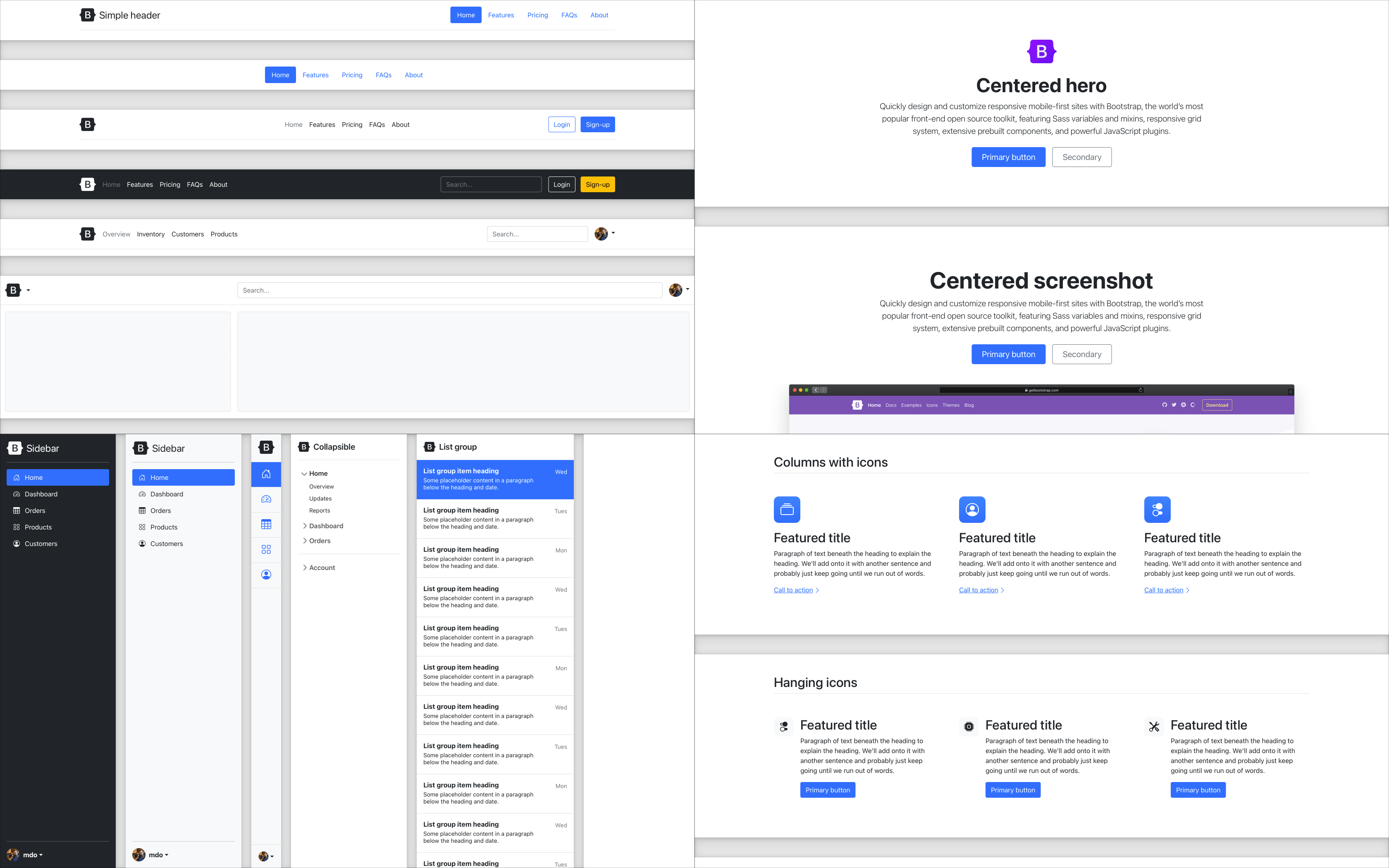 Our examples have been updated in Beta 3 as well. We've added four brand new snippet-heavy examples and refreshed a few others. New with this release are several snippets for headers, heroes, features, and sidebars. These new snippets will continue to grow with new additions over time, showing just how fun and easy it is to build with Bootstrap.
We've also updated our starter template with a refreshed, simplified design and more resource links. We'll also incorporate this new look and feel into our npm starter project project, and eventually add a Parcel starter project.
Lastly, we've updated our pricing, checkout, and sign-in examples. We've also added a new jumbotron example to show you how to create your own jumbotron since we removed it in Bootstrap 5.
Since our last release, we've added a new section to nearly every component and utility documentation page for the source Sass code. Where appropriate, we now list Sass variables, maps, loops, and animation keyframes. These are directly linked from our source files, so whenever we ship new code, they'll automatically be up-to-date.
Some highlights from the rest of our documentation updates and bugfixes include:
Head to GitHub for a complete list of issues and pull requests in v5 Beta 3. You can also review the v5 beta 3 project board, too.
A huge thanks to another new team member, @rohit2sharma95, for the dozens of pull requests, bug fixes, and code reviews for our JavaScript plugins.
Head to https://getbootstrap.com to explore the new release. We've also published this updated as a pre-release to npm, so if you're feeling bold or are curious about what's new, you can pull the latest in that way.
Looking ahead, we're eyeing our first stable release for Bootstrap 5! But we also have some other releases on the horizon:
As mentioned in our last release, after v5 goes stable, we'll look to add some of the awesome features we've built up in our backlog. Check out the v5.1 project for an idea of what's being planned. Feel free to open issues or pull requests if you have any additional ideas!
Visit our Open Collective page or our team members' GitHub profiles to help support the maintainers contributing to Bootstrap.
Green Kitchen Stories
No products in the cart.
No products in the cart.
Welcome to our Green Kitchen. Here we cook and eat healthy and simple vegetarian food with natural ingredients, whole grains, good fats, fruit and vegetables.
Referans :
blog.dropbox.com
blog.getbootstrap.com
greenkitchenstories.com